Asakusa 1 - Main part (May 2009)


Asakusa is one of the most visited places by the foreign travelers as well as Imperial Palace.

There are 2 aspects which attract foreign visitors.
1. You can see the religious places, both Buddhism and Shintoism.
2. You can buy souvenirs of traditional Japan.

There are many ways of access to Asakusa, but you should start your visit here,
Kaminarimon Gate (means Thunder Gate with the statues of God of Wind and Thunder).
This is the main entrance to Asakusa Temple (Senso-ji) and Shirine (Asakusa Jinja).
3.9m-tall big red lantern weighs 700kg ! Where to stay in Tokyo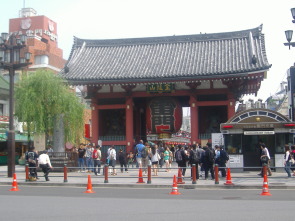 If you go through the gate, there is a long narrow shopping street called Nakamise.
There are about 90 shops at the both sides of 250m street.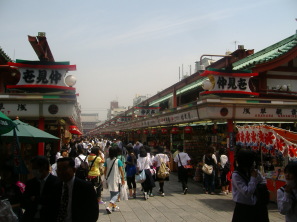 It is a good place to find souvenirs. You can find many interesting things.
Japanese traditional crafts, ornaments, kimono (traditional dress), T-shirt,
rice cracker, Japanese sweets, post cards, etc.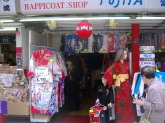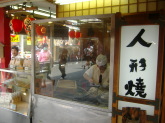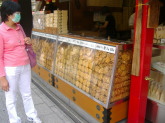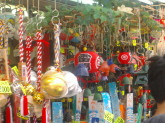 If you come to the end of Nakamise street, you will meet the magnificent scenery.
Hozomon, the second gate and Gojunoto, five-storied pagoda.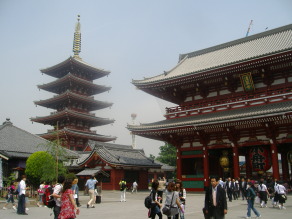 After you pass through the gate, you can see Hondo, the main hall.
It is now under construction until December 2012 and covered with the iron pipes.
But you still can enter into the hall.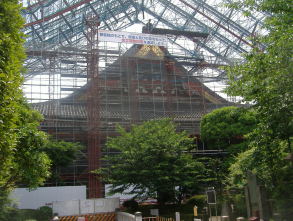 But before going inside the hall, you should go through the certain procedure.
Wash your hands and mouth with the water.
Get smoke from the incense burner on your body to purify yourself.
(It is also said if you get smoke on your head, you will get clever !)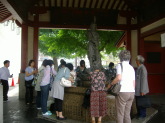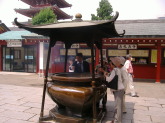 The history of the temple dates back to 7th century.
Fisherman brothers found statue of Goddess, Kannon during their fishing.
You can follow the story by the picture board on the way.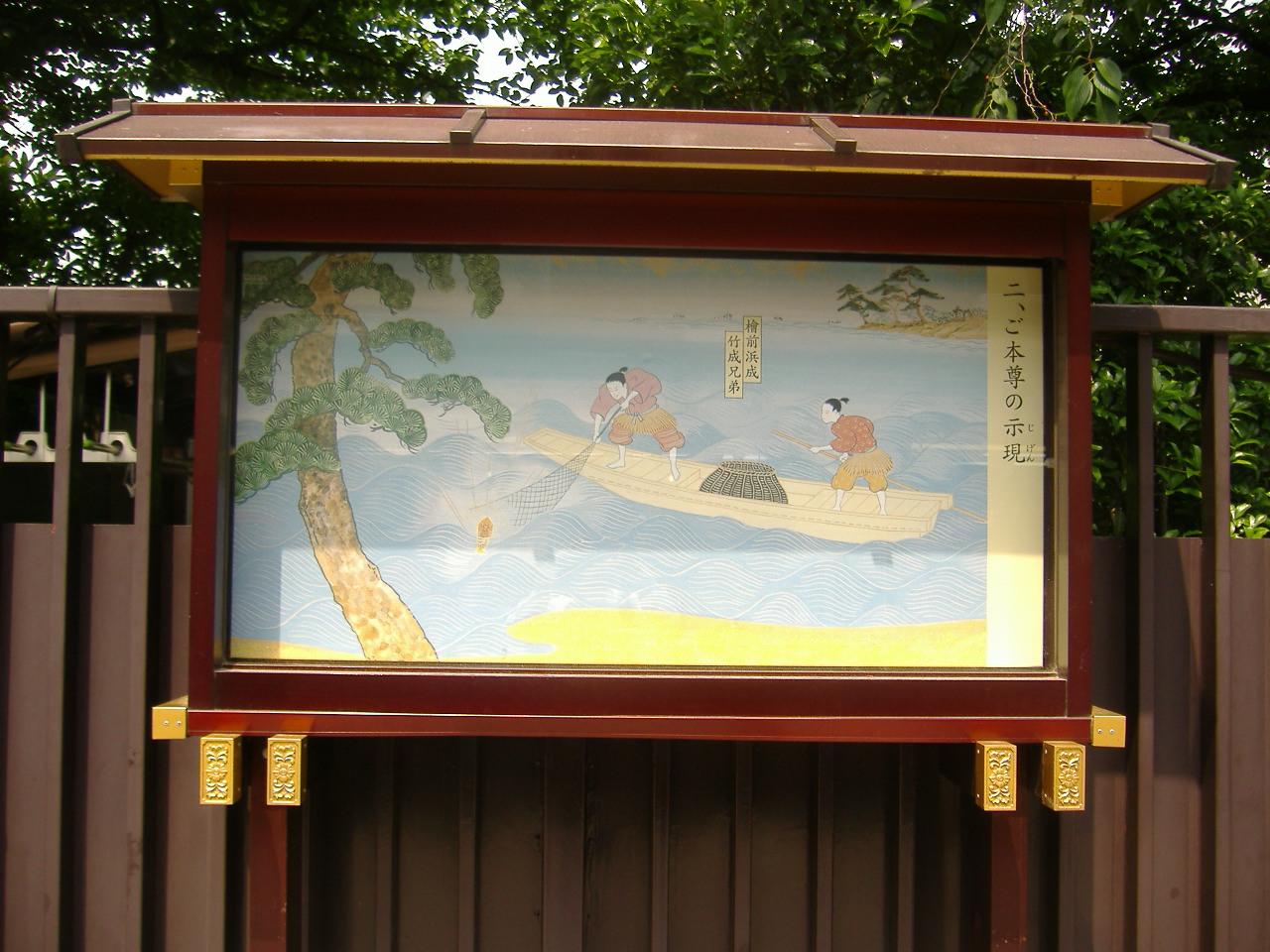 This is the inside of the main hall.
Kannon is not in public but you can see the beautiful alter.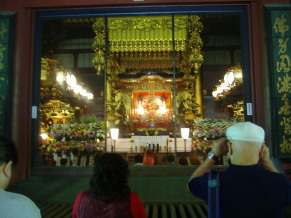 There is also Asakusa Jinja, Shinto shrine in the same ground.
Fisherman brothers and the man who enshrined Kannon are regarded as Gods
and these three Gods are enshrined in this shrine.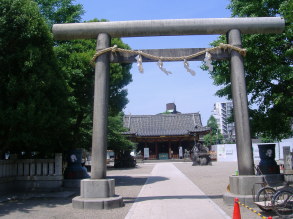 Surrounding area is also interesting to walk.
Today, I only showed you the main site of Asakusa,
but there are many choices from the center of Asakusa
which will be traditional stage arts, River Cruise, Kappabashi Shopping Street, etc.
I will introduce some other time.