Asakusa 2 - Restaurants and surrounding area (May 2009)


Charm of Asakusa is not only the Temple, Shrine and Nakamise shopping street.

If you are tired of walking, you can take Jinrikisha (rickshaw), man-power taxi.
Two persons can get on together.
You can find them easily at Kaminarimon Gate.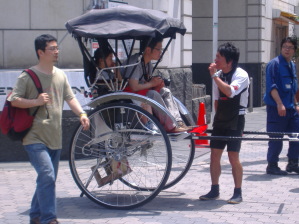 There are many Japanese restaurants who serve traditional Japanese food.
Imahan is famous for Sukiyaki, one of the most popular Japanese food.
You will have a chance to eat Sukiyaki in many places,
but in my opinion, this is the best Sukiyaki restaurant in Japan.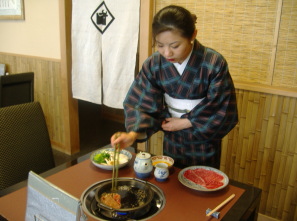 It is rather expensive, but if you go at lunch time, Sukiyaki set costs 3,675 JPY.
The lady in Kimono demonstrates how to cook it in front of you.

You can also find traditional Japanese restaurants in this area.
I recommend,
Aoimarushin for Tempura. (website is only in Japanese)
Dozeu Iidaya for Loach fish.

There are a lot of tourists in Nakamise, main shopping street of Asakusa.
But if you go out a little bit, you can find calm streets.
Demboin-dori is one of them. Wooden sign boards are beautiful.
There are traditional craft shops and restaurants.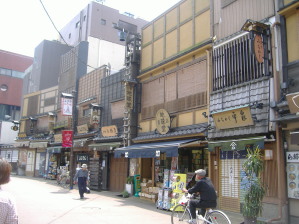 Rokku Broadway (6th district) is situated on eastside of Senso-ji (Asakusa Temple).
It is an entertainment district.
You will find Asakusa Engei Hall where you can listen to Rakugo, traditional Japanese comedy.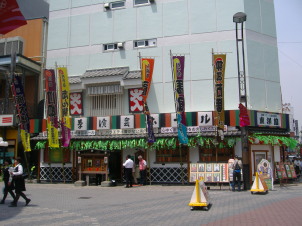 At Mokubakan, you can see the stage of traditional Japanese drama.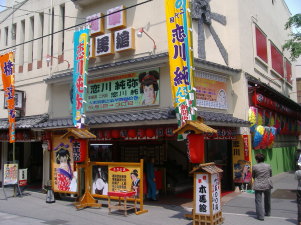 Back of Senso-ji (Asakusa Temple) is also interesting area to walk.
You will find an amusement park, Hanayashiki.
It has 150 years history. Design of the structures and rides is unique.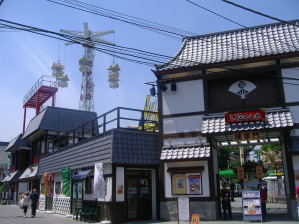 There is a calm shopping street, Hanayashiki-dori around the amusement park.
The appearance is Japanese style.
One of the shops serves ice shaving with syrop in traditional way.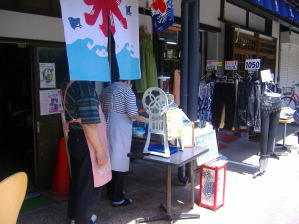 Edo Shitamachi Kogeikan, Craft Center is not far from Hanayashiki.
On Saturday and Sunday, you can see the demonstration how to make traditional Japanese handicraft by the professionals.