Ito & Izukogen, Ocean and Spa resort (September 2009)


Izukogen (in Ito City) is an ocean resort only 2 hours from Tokyo.
From Tokyo Station, there is a direct train to Ito Station and Izukogen Station.
You can also take Shinkansen to Atami station, and change to Ito Line.
From Atami, there is an attractive train called Resort 21.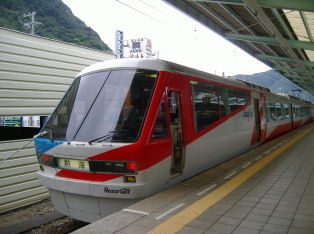 I recommend this train because it is made to appreciate the view from the window.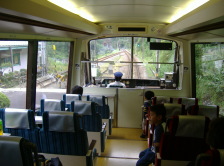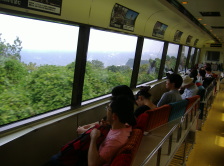 Izukogen (Ito) has many attractions such as beautiful landscape, hot spring, fresh sea food, art galleries, etc.
I used to live in this area for 6 years and I love Izukogen (Ito).
I would like to introduce this area with the photos which I took in September.

Ito is well-known as hot spring resort from old time.
You can find many Onsen ryokan (hot spring accommodation) here.

The following is one of the very traditional Onsen ryokan called Tokaikan.
It stopped operation in 1997 and now open as a museum.
The building is made of wood in 1928.
Both outside and inside decorations are beautiful and it has been a symbol of Ito City.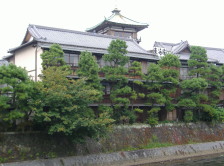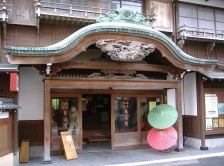 The guide will explain the artistic points of this ryokan.
Sometimes they give a lesson to be Geisha.
You can wear Kimono and learn dance and special strings instrument, Shamisen.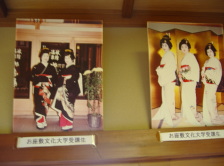 The most famous scenic point of Izukogen is Jogasaki.
The beautiful coastline was shaped by the lava erupted from Omuroyama Mountain.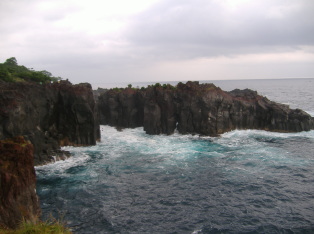 The suspension bridge accross the see water is thrilling!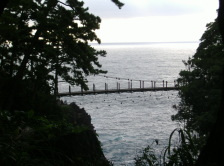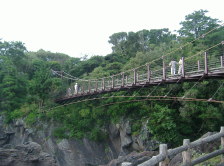 Omuroyama Mountain is my most favorite place.
It is a dormant volcano. The altitude is 580m.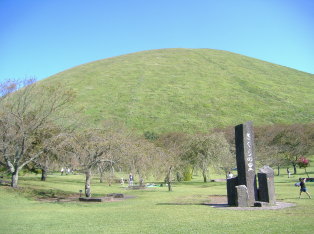 You can go up to the top by lift.
And you can enjoy a little walk around the crater, about 1,000m.
On sunny day when the air is clear, you can enjoy the dynamic view of Izu Islands.
On the other side, you can see the Mount Fuji.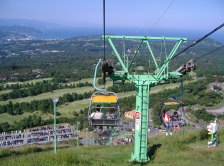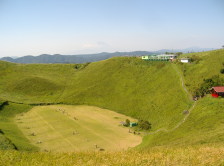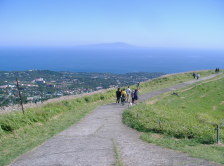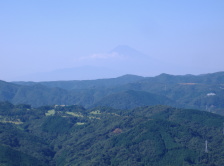 Izukogen is also called as a city of art. There lives a lot of artists.
The most famous artist is Mr. Kenji Shigeoka, world famous sculptor.
You can see his works in many places of Ito City.
In Nagisa Park, there are more than 10 bronze statues of Mr. Shigeoka.






He also made the statues of William Adams and the ship, San Buena Ventura.
English salor William Adams came from Netherland in 1600 and became an advisor of Shogun, Ieyasu Tokugawa.
He made the first western style sailship in Ito City. That's why you can see these monuments in Ito.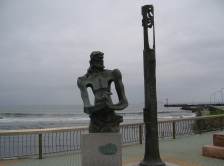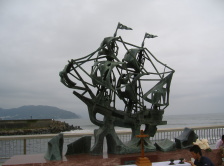 Many other artists live in Izukogen and there are many art museums and galleries.
I used to work in one of them, called Izu Glass & Craft Museum.
They mainly exhibit the glass works of art-nouveau and art-deco.
These art styles are popular in Japan because they were influenced by Japanese art.
I recommend you to visit because you can understand the relationship between Japanese art and European art.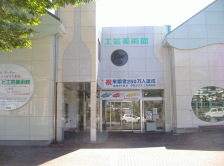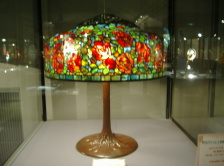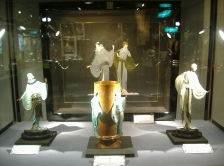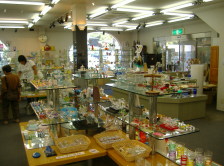 I will show you more about Izukogen in other occasion.