Kagurazaka, Old Geisha Town with quiet Labyrinth (October 2009)


I recommend to visit Kagurazaka as one of the spots which bring down the old atmosphere of Japan.
You can walk from Iidabashi Station or Kagurazaka Station.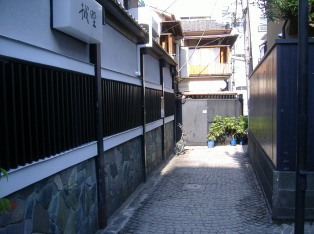 It is an old Geisha town.
There used to be more than 700 geisha girls. Now, only about 30, but they keep the tradition.
There are many luxurious traditional Japanese restaurants called 'Ryotei'.
You can enjoy the food and ask for Geisha, who will entertain you music, dance and game.
If you are luck, you will come across Geisha girl with beautiful Kimono.

The main street is rather busy.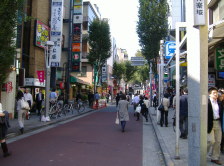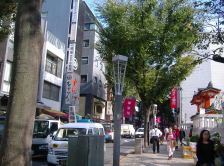 But if you observe each shop, there are many shops who sell traditional Japanese things.
Such as Kimono, ceramics and Japanese sweets.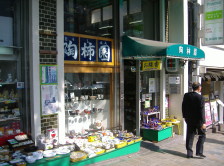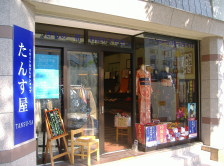 But the real charm of Kagurazaka exists on the narrow alleys.
There are luxuarious traditional Japanese restaurants covered with black wooden walls.
Normally there is only a small sign board at the entrance of the restaurant, you may feel difficult to go in.
If you would like to try to have dinner at one of these restaurants,
you should check the menu and price beforehand and make a reservation.
Anyway, it is interesting just to walk these alleys like labyrinth.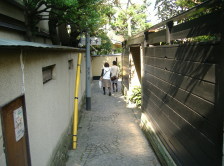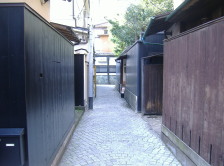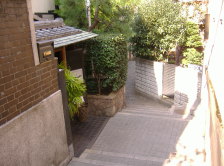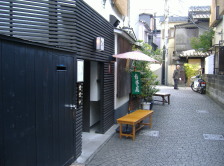 By the way, the name Kagura means the music which is performed during Shinto (Japanese religion) ceremony.
The main street Kagura-zaka (means the Slope of Kagura) is said to be named
because Kagura music from the Wakamiyahachiman Shrine had been heard at the slope.
The history of this shrine goes back to Kamakura era (12th century).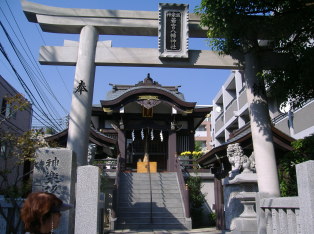 There are many other shrines and temples in this district.
Zenkokuji Temple faces to the Kagurazaka main street.
It enshrines Bishamonten, one of the four gardian gods.






Koshoji Temple is found in the quiet district with cemetery.
The statues in the cemetery were made to console the travelers who died during their trip.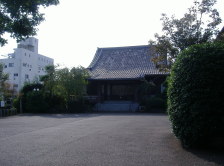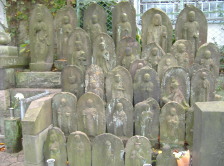 There is an interesting museum in this district, Miyagi Michio Memorial Hall.
Miyagi Michio (1894-1956) is called 'Father of modern Japanese music'.
He was a composer who introduced Western musical elements into Japanese music.
He was also known as a blind koto (Japanese harp) player.
In this museum, you can listen to his music by DVD and CD.
Even though some Japaneses may not know his name, they definitely know his music 'Haru no Umi'.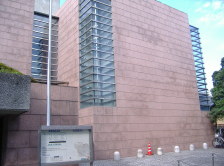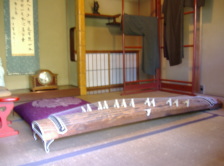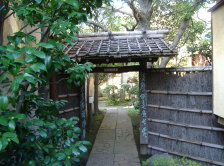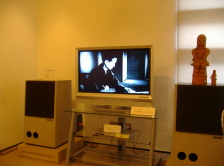 After the walk in this hilly district, I recommend to have a coffee break.
One choice is to enter the cafe where you can feel the old atmosphere, for example Saryo.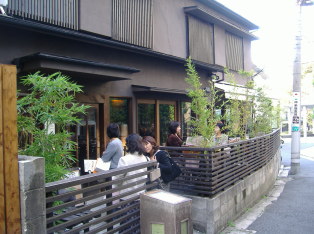 Another choice is to go back to Iidabashi Station and enter Canal Cafe,
the floating cafe on the outer moat of Edo castle.
It is nice to go to this open air cafe on sunny day.