Ryogoku, Town of Sumo Wrestling (October 2009)


Ryogoku is a town with old atmosphere and known as the City of Sumo wresting.
When you go out from the JR Ryogoku Station, you will see two big buildings.
Taller one is Edo-Tokyo Museum and the one with green roof is Kokugikan, National Sports Arena.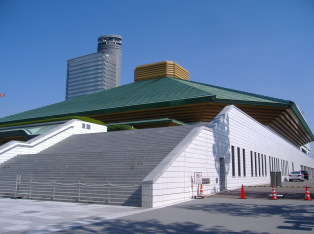 It was built in 1984 mainly for Sumo, but it is also used for other sports and as a concert hall.
It can hold about 11,000 audiences.
Sumo tournament which lasts 15 days is held 6 times a year
and 3 of them are held here in Ryogoku Kokugikan, in January, May and September.
The tickets cost from 2,100 yen to 14,300 yen.
If you buy the 1st floor ticket, there is no chair.
You have to sit on the cushion, but the ring is near and it will be very impressive.

In Kokugikan, there is a small museum which is free of charge.
They exhibit the photos and belts (called Mawashi) of the famous Sumo wrestlers.
The belt for the ceremony is like an art.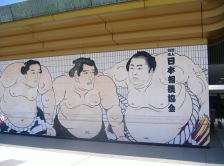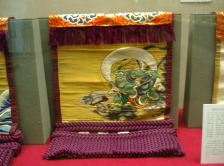 There is also a souvenir shop where you can buy Sumo related goods.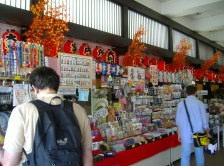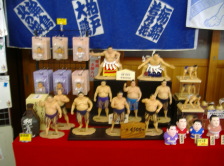 There are many Sumo stables in Ryogoku area.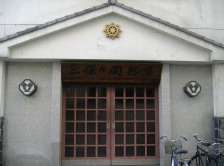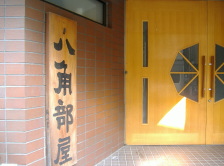 If you miss the tournament, you may be able to visit Sumo stable and see the training.
Some stables are open for public.


Around the Kokugikan, you can find the shops and restaurants related to Sumo wrestlers.
Lion-do sells only kind size clothes and underwares.
Okadaya is a shoe store who sells mainly Japanese sandals. Sumo wrestlers wear them.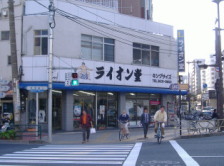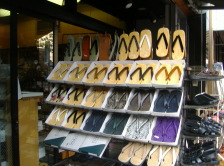 'Chanko' is a hot pot dish eaten by Sumo wrestlers. You can try it at some restaurants.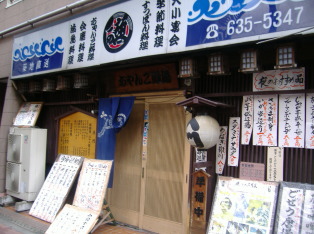 Sumo monuments are found at the JR station or along Yokozuna Street.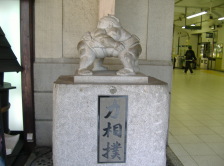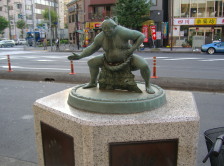 Another main event in Ryogoku is Edo-Tokyo Museum.
This appearance is the image of old warehouse.
The hight is 62m, which is the hight of former donjon (castle keep) of Edo Castle.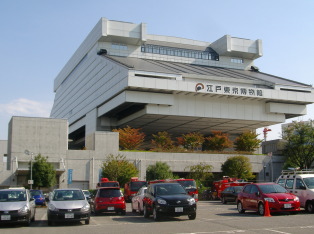 It is not a stiff and formal museum.
You can understand the image of Tokyo from Edo era to modern time by dioramas.
Some are miniature and some are real size.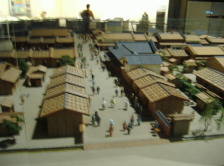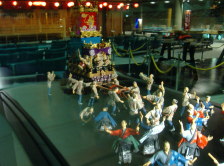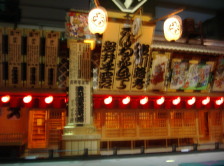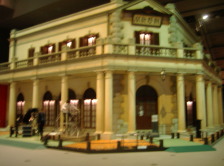 At the museum shop, you can find interesting small articles.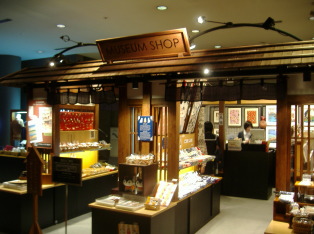 Other than Edo-Tokyo Museum, there are many tiny museums such as,
- Paulownia Work Museum
- Tortoiseshell Speciality Store and Museum
- Wooden Box Museum, etc.

Among them, I recommend Ryogoku Fireworks Museum.
The explicator will explain how the fireworks is made and the characteristics of Japanese firework.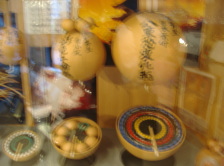 If you get tired of walking, Former Yasuda Garden is a good place to rest.
It is small but beautiful and quiet Japanese garden. No entrance fee is needed.
The entrance is very small, so please be careful not to miss it!