Shinjuku, Capital of Tokyo & Town of night life (October 2009)


Shinjuku Station is the busiest station in Japan. 766,000 people use the station every day.
So, there is wide variety of aspects in Shinjuku.

The Tokyo Metropolitan Government moved to West Shinjuku in 1991.
This 243m-high building was designed by famous architect Kenzo Tange.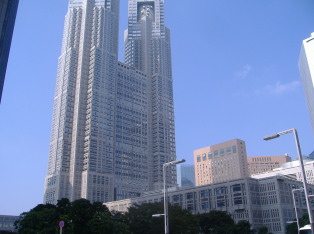 There are observatories at the 43rd floor of the building.
There are North Tower and South Tower. You can go up both towers by elevator for free.
It is thrilling to look down the town below.
You can see Tokyo Tower, Diet building, Imperial Palace, etc.
When the air is clea (mainly in winter)r, Mt. Fuji can be seen from here.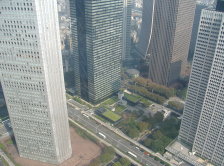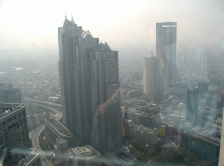 There are coffee shops and souvenir shops.
You may be able to find unique souvenir here.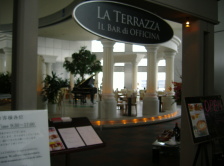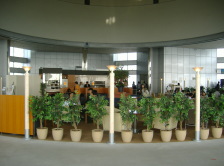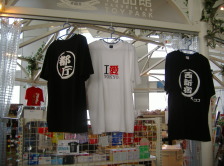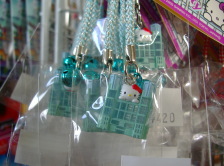 On the 1st and 2nd floors of the Metropolitan Government Building, there are information centers of Tokyo and Japan.
You can get a lot of information in English (some are in Chinese and Korean).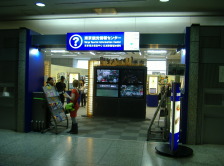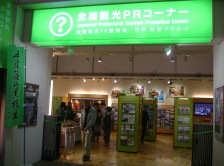 Around the Metropolitan Government building, there are many skyscrapers.
This is the new district of Tokyo. Before 1970, there was no tall building.
This area was developed to solve the excessive concentration of the city function in eastern area.
They are mostly office buildings and hotels. Many of them have restaurants or observatory on top.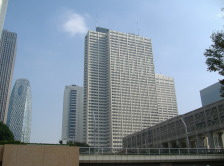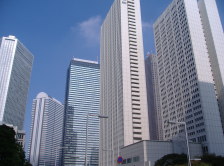 There used be only the simple squre shaped buildings, but recently, uniquely designed buidings have appeared.
This is Cocoon Tower of Tokyo Mode Gakuen built in 2008. Designed by Tange Design Office.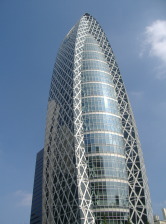 There are artistic objects on the street.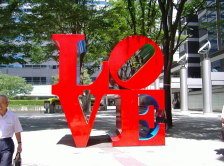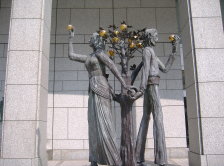 If you go back to the Shinjuku Station, the atmosphere will totally change.
Around South-west area of the station, there are many discount ticket shops.
And in Omoide-Yokocho (District of Memory), you can find many tiny buffets and Japanese style bars.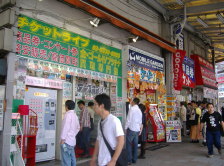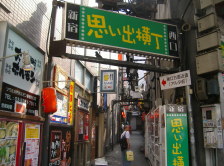 When you go to the East side passing under the railways, you will see Studio Alta.
In the evening, it is so crowded with people, because it is very popular as a meeting point.
It became famous because of the popular variety TV show 'Waratteiitomo' shot in this building.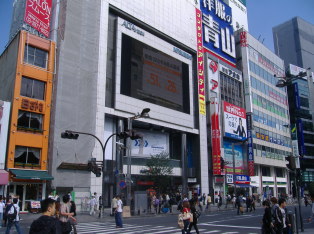 Kabukicho is famous for night life.
It was named Kabuki town because there used to be the plan to build Kabuki theater and other entertainment facilities.
Only play theater Koma Gekijo (closed in 2008) and movie theaters were built.
But it is still the town of entertainment, especially at night.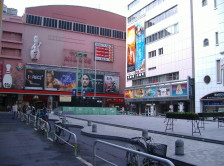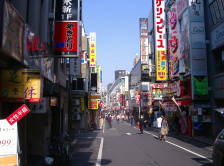 Many buildings were used exclusively for bars.
The following building has more than 60 bars! Every sign board is the name of bar.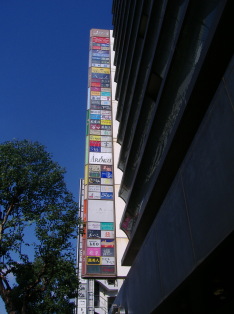 There is an area called Shinjuku Golden-gai.
It used to be a black market and place for prostitution in 1950's.
Now, many small bars are standing next to each other.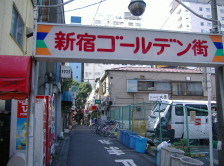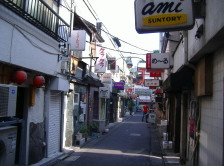 Next to the Goden-gai, there is a shrine called Hanazono Jinja.
Flea market is held every Sunday mainly for Japanese antiquities.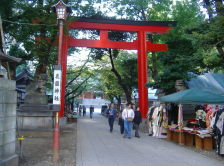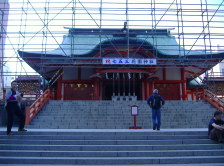 If you get tired of walking in the busy district, I recommend to relax at Shinjuku Gyoen.
It was made as the Imperial Botanical Garden in 1906, and opened to the public in 1949.
58 ha garden was designed in various styles, some part is in French style,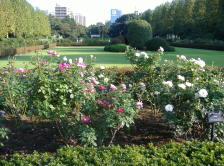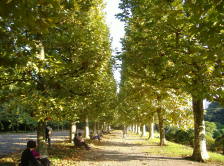 some part is in English style,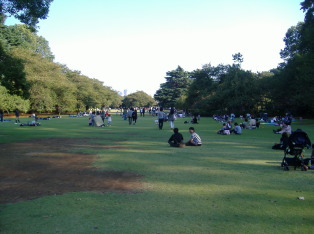 and of course some part is in Japanese style with ponds and stone lanterns.