Ueno - Museum Town (June 2009)


Ueno used to be the entrance of Tokyo.
All the trains came from north terminated at Ueno Station.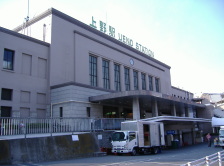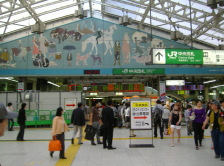 Statue of Takamori Saigo is a symbol of Ueno.
He is one of the most important poeple during Meiji Restauration.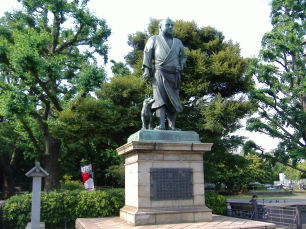 Now, Ueno is famous for the museums and natural beauty. This area is called Ueno Park.
A lot of people come to Ueno to appreciate cherry blossoms in spring and art exhibitions all the year round.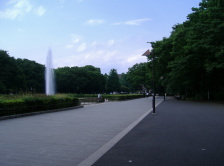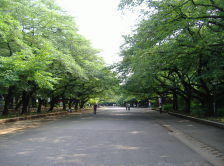 National Museum of Western Art is the nearest museum from Ueno Station.
Le Corbusier, famous French architect designed and opened in 1959.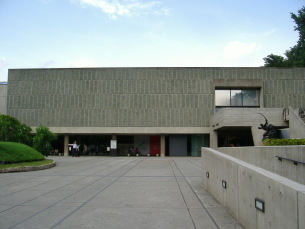 Even though you don't have enough time to go in,
you still can appreciate the sculpture of Rodin and Bourdelle in its front courtyard.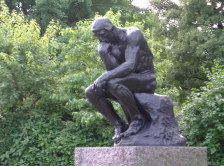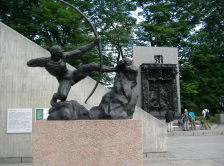 Tokyo National Museum is one of the largest museums and leading museum of Japan.
The permanent exhibition starts from the earthenware of Jomon era (16,000-1,000 BC).
The collection varies paintings, woodprints, ceramics, kimono wears, ornaments, swords, calligraphy, etc.
It is a very good museum to understand history of Japan and Japanese culture.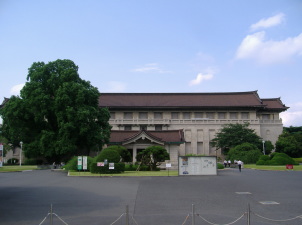 You also can find some other museums in this area.

(Left) National Museum of Nature and Science is very curious spots for kids and even for adults.
There are a lot of experimental exhibition which you can do scientific experience.

(Middle) Tokyo National University of the Arts has its own museum open for public.

(Right) Tokyo Metropolitan Art Museum often organises good exhibition.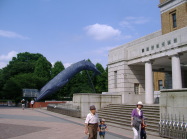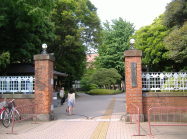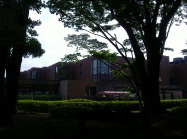 Ueno Zoological Gardens is very popular among kids.
There is also aquarium inside.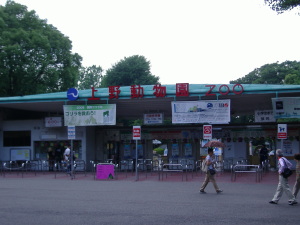 There is an important temple called Kaneiji related to Tokugawa Shogunate.
Several constructions of the temple are scattered in this area.

Toshogu Shrine enshrines 3 Shoguns of Tokugawa, Ieyasu the founder and Yoshimune and Yoshinobu.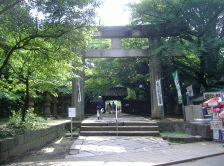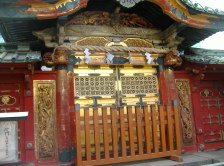 Gojunoto, five storied pagoda has a beautiful appearance.
Kannondo's wall is very vivid with red color.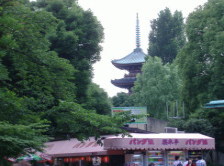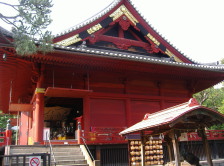 If you walk down the hill from the Kannondo, you will see the big pond, Shinobazunoike.
In the middle of the pond, there is Bentendo Temple.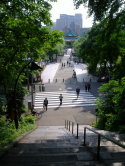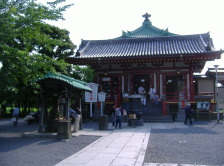 Around the Bentendo, there is a big pond.
Some parts are covered with so many water lilies and another part you can enjoy boating.
It is very pleasant to walk aroung the pond !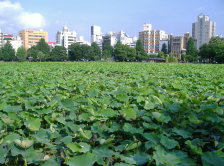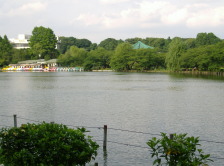 On the way back to Ueno Station, it may be interesting to walk 'Ameyayokocho' shopping street.
Along the JR line from Okachimachi Station to Ueno Station,
there are about 400 discount stores on both sides of 400m street.

'Ameya' means candy store (or came from American products) but now, you can find everything,
clothes, shoes, bags, accessories, golf equipments, sundry articles and all kinds of food.
It is interesting to hear the spieler voice of the fresh food markets.