Ueno 2 - Old buildings (July 2009)


Ueno area is famous for many museums.
I show you two unique historical museums in this area.

Iwasaki Family is a founder family of Mitsubishi Corporation.
The first president Yataro Iwasaki founded it in 1870 right after Meiji Restoration.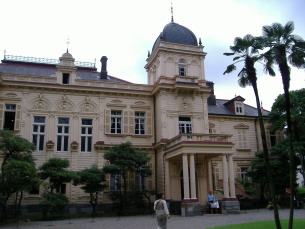 This Kyu Iwasaki-tei (Old Iwasaki Mansion) was built by the third president Hisaya Iwasaki in 1896.
It is called 'old', because it is designated as Important Cultural Property
and managed by Tokyo Metropolitan Government now.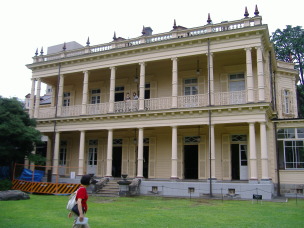 This western style mansion is designed by English architect Josiah Conder.
He came to Japan in 1877 by the invitation of Meiji Government.

The interesting thing is that the western style part was used as reception hall.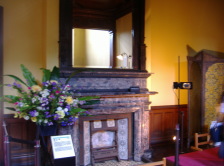 And Japanese style part was used as a residence.
Unfortunately only small parts are left nowadays.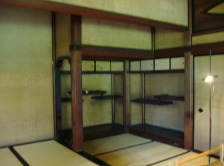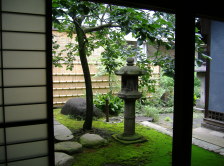 This house like a cottage in Switzerland is a billiard hall.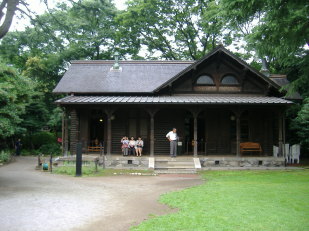 The entrance fee to this property is 400 Japanese Yen.
I recommend you to visit at either 11 am or 2 pm.
Because every day, from 11 am and 2 pme, there is a guided tour.
It is basically in Japanese, but if you make a reservation, you may have an English speaking guide.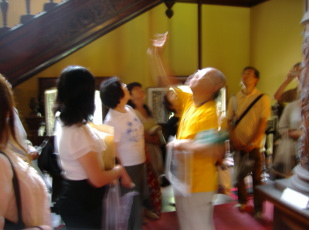 After the visit, you can enjoy Japanese sweet on tatami (straw mat) floor.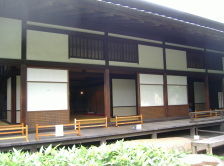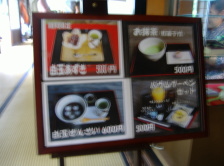 Not far from Iwasaki-tei, there is Shitamachi Museum by the Shinobazu Pond.
Shitamachi means downtown where common people lives and which remains good old environment.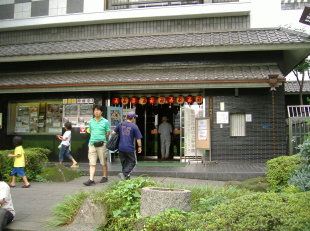 In the museum, you will see the atmosphere of Taisho and Showa era (early 1900's).
This museum was founded to preserve the Shitamachi culture which had been disappearing.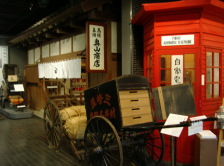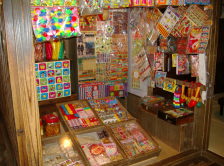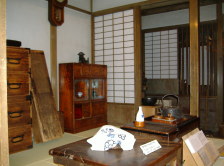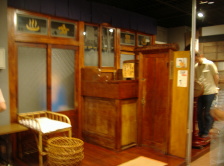 You can try the traditional Japanese toys and games.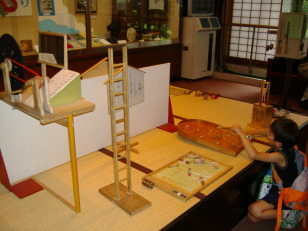 But Shitamachi atmosphere is left not only in the museum.
If you walk around Yushima Tenjin Shrine, you can feel the old town.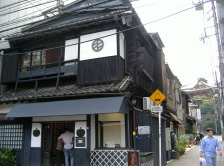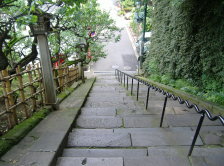 Yushima Tenjin Shrine enshrine Sugawarano Michizane who is believed as a god of study.