Yanaka, Old town to see ordinary people's life (November 2009)


Yanaka is a good place for foreign visitors to see and feel the old time atmosphere of Japan.
Yanaka means middle of the valley. This place is situated between two hills (Ueno and Hongo).
The nearest station is JR Nippori Station.

There are vigorous shopping street and many temples.
The main reason why there are many temples is that the family temple of Tokugawa Shogun, Kaneiji is near.
After the big fire in the 17th century, many temples moved to be protected by Kaneiji.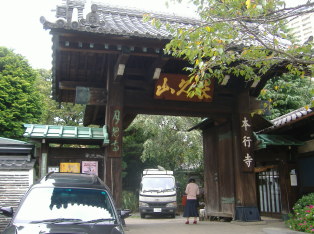 Many temples have grand entrance arch.
Sometimes they keep Buddha statue on the upper floor of the arch.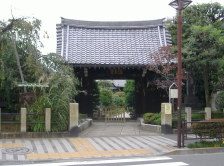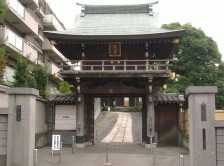 If you visit inside the temple, there are usually main hall to pray and cemetery.
The long boards behind the gravestone is called Sotoba which is given to the dead at the memorial event.
It has sutra and afterlife name of the dead.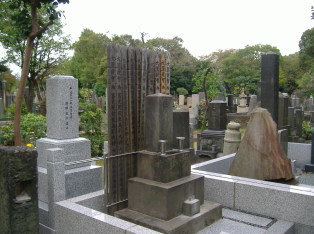 Sometimes, you will find statue of Buddha in the precinct of the temple.
Big Buddha is in Tennoji Temple. Golden Buddha is in Zenshoan Temple.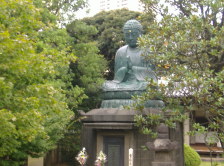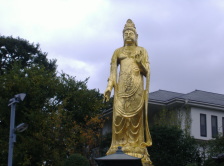 Jizo is a local guardian. They also guard the travelers.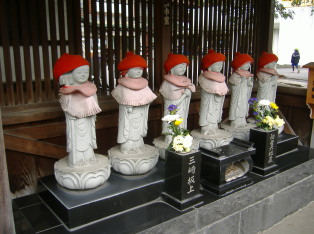 Another characteristics of Yanaka is the old vigorous shopping street called Yanaka Ginza.
If you go down the steps called Yuyakedandan (sunset step), you will find the entrance gate of the shopping street.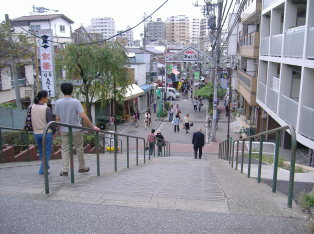 There are many daily food store. There is a waiting line in front of the popular store.
There are also many stores who sell daily goods and traditional goods.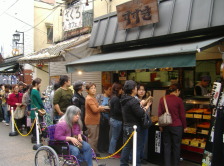 Some shops are nice to find souvenir for foreing people.
Tea utensil store, hand craft store, Japanese paper store, inexpensive kimono store, etc.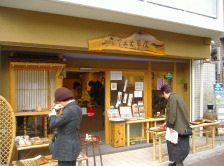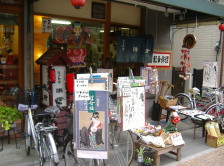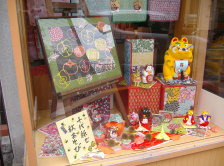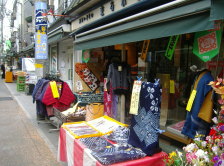 This area is famous for wild cats, so some owners decorate their shops with cat ornaments.
Or, some shops sell cats goods.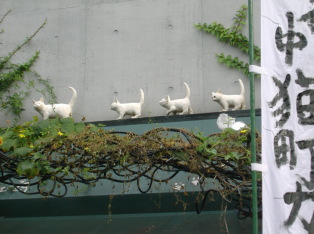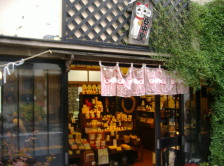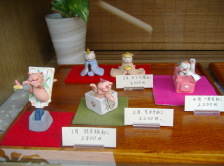 The one of the symbols of Yanaka is the Wall which was made in Edo era.
Clay and tile are piled alternately.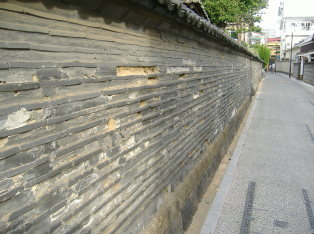 There are some museums in this area.
Shitamachi Fuzoku Museum used to be an old liquor shop.
No charge to enter.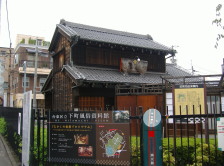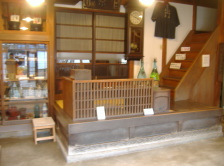 There are also Daimyo Clock Museum, Asakura Sculpture Museum (closed for renovation until 2013), and some small galleries.


If you have time, Nezu Shrine is a nice place to visit.
It was said first to be built 1900 years ago by Yamato Takeru, a hero in the old mythology 'Nihon Shoki'.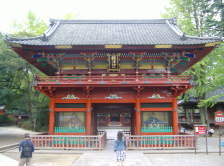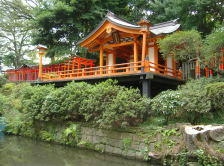 You can walk under the line of Torii (shrine gate) which makes you feel to go to different world.