English Guiding Service

The writer of this site will provide you English guide service,
for the foreigners who visit Japan.


Examples of guiding in Tokyo

To know the history & old atmosphere


Imperial Palace,
Asakusa (old temple & shrine, shopping street),
Meiji Shrine (Emperor Meiji is enshrined),
Edo Tokyo Museum, ect.


To experience Japanese culture


Go to Kabuki theater,
tea ceremony experience,
Sushi cooking, etc.



To see Japanese art


Tokyo National Museum
(Ceramics, Sword, Ornaments, Kimono, Paintings, etc),
Ukiyoe Museum
(Ukiyoe is woodblock print), etc.


To visit interesting Tsukiji Fish Market


See tuna auction,
visit wholesalers' stalls,
Eat sushi, etc.


To see Japanese costume


Wedding parade at shrine,
or 'Cosplay' by young people, etc.



To watch Tokyo from different angles


Observatory of Tokyo Tower,
Sumida River Cruise,
Tokyo Bay Cruise, etc.



Shopping


From traditional Japanese crafts
to electric appliances
or Animation goods.


Gourmet


From popular food like Soba
to Sushi and Kaiseki-ryori, etc.



I can arrange variously by your wish and budget.


Package Tour

Snow Monkey and Shirakawago 7 days

Departure dates: January 14 & February 4, 2017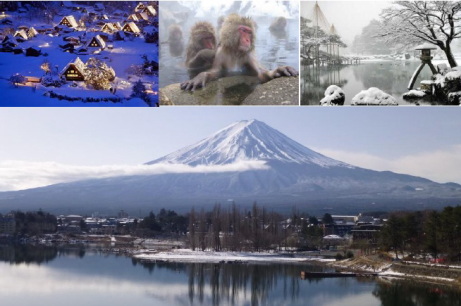 Language

Guiding service is in English.

For transfer between airport and hotel,
French and Spanish will also be available.


Certificate

License-card of Guide Business (English)
Museum Curator
Tourist Business Manager
Tokyo City Guide
Cruise Consultant
1st Grade for English Proficiency Test
2nd Grade for French Proficiency Test


Guide tariff

From half-day to 14 days Sightseeing
Half-day (within 4 hours) 17,000 JPY - (group fee)
 *Transportation, entrans fee, meals are not included
1 day (within 8 hours) 33,000 JPY - (group fee)
 *Transportation, entrans fee, meals are not included

Outside of 23 wards of Tokyo or if I need to stay overnight,
I will make a quotation.

Means of transportation
- Use JR Lines and Metro to know the everyday life of Japanese
- Use taxi for efficiency-oriented customers
I will propose the best means by your preference and budget.

Transfer between airport and hotel
From Narita or Haneda Airport to your hotel in Tokyo:
From 15,000 JPY - (group fee)
 *Transportarion fee is not included

Please contact me by email.
Then, I will answer you either by email or by telephone.


Translation Service

From English to Japanese and from Japanese to English
I will translate between English and Japanese.
Please send me the text by email.
Then, I will make a quotation.


Voices from the guests (summary)

Mixed group, 14 days Kanazawa, Takayama, Kyoto,etc (February, 2019)
The most wonderful guide. We were very lucky to have him!

Australian Family, 6 days Tohoku (Northern Honshu) (January, 2017)
Thank you for being an amazaing tour guide and taking us to Japan's beautiful wonders!

Comments from 2 tours between Tokyo and Osaka (June, 2011)


American Group, 5 days from Osaka to Tokyo (April, 2011)


American Group, 5 days Takayama Festival (April, 2011)
Thank you for making our Takayama Festival Tour so enjoyable and memorable. We enjoyed hearing about the various areas we visited, the Japanese language lessons, the origami lesson, the guessing game, the Princess story, etc. This was one of the best tours we've ever taken!

American Group, 5 days from Osaka to Tokyo (March, 2011)
Because of the recent tragedy in northern Japan, we very nearly cancelled our trip outright, but we decided not to be intimidated by the dire warnings in the news media. We were met at the airport by our guide, Hidesada. Being in his capable hands made it possible for us to have the most splendid time. I cannot compliment him enough for his positive spirits, his sense of humor and his great knowledge about the places that we visited. He truly made it possible for us and the other tour members to experience Japan the way it was meant to be experienced. Hide-san acknowledged what was happening with daily updates, and very ably provided alternatives for us when power outages and such made the scheduled locations unavailable. He had to work very hard to deliver a special experience as we got into Tokyo, but he did so with great aplomb.

I suspect that this year's tourism season for Japan has been greatly damaged by the earthquake along with so many other things. I hope you will consider posting this letter on your website to let people know that we can confirm it: Japan has so much to offer despite the terrible toll that the earthquake has taken. We are already planning for when we can go back!

Business Trip from India, 5 days in Tokyo (Feb, 2011)
I have to say we enjoyed Tokyo very much and for that the credit goes to you. You were just wonderful and made our stay a memorable one. THANK YOU VERY MUCH!!

Malasian Group, 4 days from Tokyo to Osaka (Jan, 2011)
Thank you Hide-san for showing us all a wonderful time and for bringing Japan alive for us. We appreciate the personal effort you put into making our holiday a memorable one. Your professional attitude and warm approach made a special holiday experience in Japan.

Family trip from USA, 9 days from Hiroshima to Tokyo (July, 2010)
Our trip was fantastic! Everything went extremely smooth and we all had a terrific time. All of the arrangements were everything we expected and more. The country is beautiful and the people were friendly and gracious. We saw many, many wonderful sites and places and enjoyed them all. Mr. Hidesada was an outstanding guide and we all loved his knowledge and humor. He fit in well with all of our group and made the whole trip a more pleasant experience.

Tea Tour 6 days, from Kyoto to Osaka (April, 2010)
It was very nice to meet you and thank you for being our guide. We really appreciated your care and attention. I would look forward to working with you again. I hope you continue to learn about tea and enjoy it. Now your curiosity has been awakened. Maybe you will be the next tea master.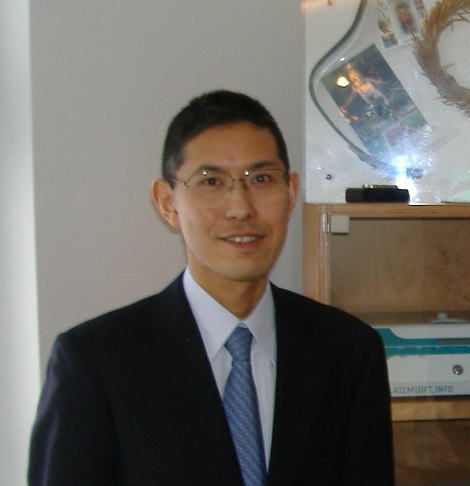 Hidesada Shimazaki will be your guide.




Top page

General information of Japan

World heritage in Japan!

Accommodation in Japan

Japanese food

Japanese culture (National Treasures)

Japanese culture 2 (Culture in everyday life)

Japanese sports

Japanese religion

Souvenir of Japan

continually updated !


Travel Diary in Tokyo

My profile

Link

info@ltij.net
Photo Gallery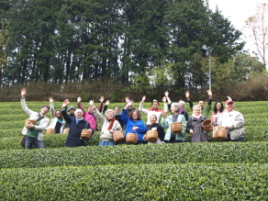 Tea picking experience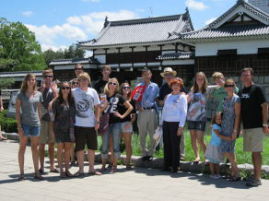 At Hiroshima Castle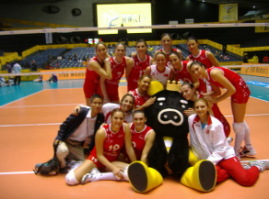 World Volleyball with Turkish team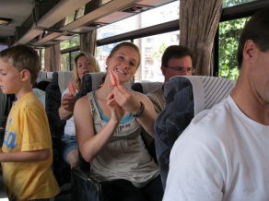 Peper folding lesson in the bus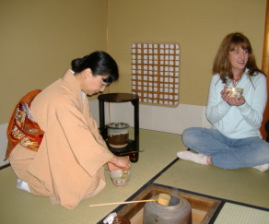 Tea ceremony experience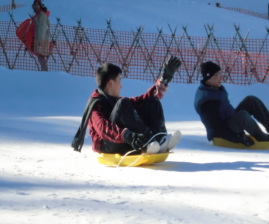 Snow experience in winter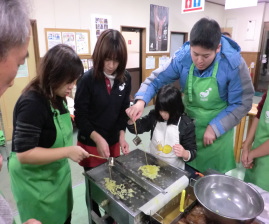 Food sample making experience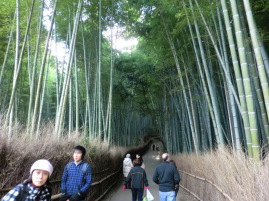 I will guide Kyoto area, too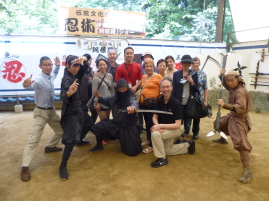 Ninja Museum in Iga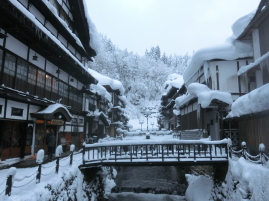 Ginzan Hot Spring town in Yamagata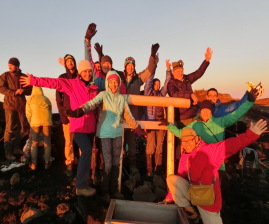 Climing to the summit of Mout Fuji