World Heritage in Japan 17
Mount Fuji
Mount Fuji, sacred place and source of artistic inspiratio
(Culture, registered in 2013)
Mout Fuji is the highest mountain (3776m, 12,389ft) and symbokic mountain in Japan, standing at the border of Shizuoka and Yamanashi Prefecture. Because it is an independent moutain, it is visible from all over including Tokyo, about 100km away. This beautiful stratovolcano is categorized as active volcano. Its last eruption was about 300 year ago.

The mountain has been a religious place and object of pilgrimage for centuries. Also Mount Fuji has inspired artists and poets including "Thirty-six views of Mout Fuji" by Hokusai Katsushika. So, it was selected as a cultural rather than a natural heritage site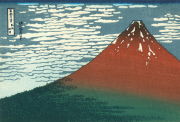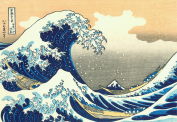 Thirty-six vies of Mount Fuji by Hokusai Katsushika

The World Heritage includes Five Lakes of Mount Fuji created by eruption of the mountain, several Shinto shrines including the one at the summit and nice view points such as Shiraito Falls and Mihonomatsubara pine tree grove.

There are 4 motorways to go up to 5th stations (1400 - 2400m) by car. So lots of tourists go up there not only the climbers. The climbing season is July and August and during there two months, more than 300,000 people climb to the top! The popular way to climb is to start from the 5th station, to rest for short sleep at the hut on 7th or 8th station and reach to the top at the sunrise time.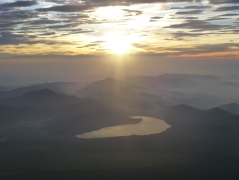 Beautiful sunrise from the summit


How to access from Tokyo (example)
Shinjuku-(highway bus)-5th station of Mt. Fuji (2.5 hours)
Shinjuku-(JR)-Otsuki-(Fujikyuko Line)-Kawaguchiko-(bus)
-5th stations of Mt. Fuji (3-4 hours)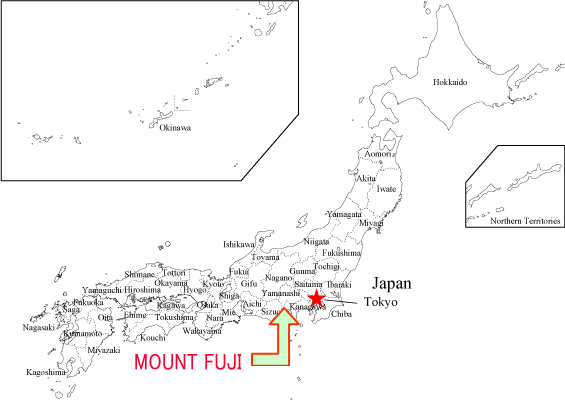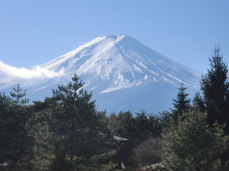 Mount Fuji with snow



Top page

General information of Japan

World heritage in Japan
   -Horyuji Temple
   -Himeji Castle
   -Yaku Island
   -Shirakami Mountain Range
   -Ancient Kyoto
   -Shirakawa-go and Gokayama
   -Hiroshima Peace Memorial
   -Itsukushima Shrine
   -Ancient Nara
   -Shrines and Temples in Nikko
   -Kingdom of Ryukyu 
   -Kii Mountain Range 
   -Shiretoko
   -Iwami Silver Mine
   -Ogasawara Islands
   -Hiraizumi
   -Mount Fuji
   -Tomioka
   -Site of Industrial Revolution
   -Architectural Work of Le Corbusier
   -Okinoshima & Munakata



Accommodation in Japan

Japanese food

Japanese culture (National Treasures)

Japanese culture 2 (Culture in everyday life)

Japanese sports

Japanese religion

Souvenir of Japan

continually updated !


Travel Diary in Tokyo

My profile

Link

English Guiding Service

info@ltij.net