Travel Planning

Now, let's leave for France!
Maybe the planning is one of the most exciting part of the travel.

Tour or Indivisual trip
The type of the travel can be differed according to
what do you expect from the travel.
Traveling to different coutries or staying in one city?
Guided tour or free tour?

If this is your first time to Europe,
you may want to see as many things as you can
and you tend to plan to visit many countries and places.
Well I would say it is one of the good ideas.

If you want to visit many places at one time, you should choose guided tour.
The advantages are;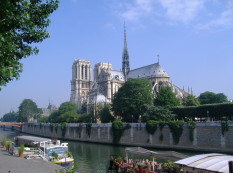 - You can visit may places efficiently.
- You can hear the explanation
 from the guide.
- It may cost cheaper.
- You don't feel worry about the language,
 transportation and trouble.

But you also have disadvantages;
- Staying time in one place will be
 very short.
- You don't have much free time.
- You only see a small part of the country.
- You cannot choose the food (if food is fixed).
- You don't have a chance to communicate with local people.

I prefer indivisual travel. The reason is contrary to the guided tour;
- You have a lot of chance to communicate with local people.

I don't mean to have friends or lovers (of course it will be very nice),
but you have to talk to many people during the travel.

For example, you have to buy a train ticket,
you have to order at the restaurant or you have to check in the hotel.
Through these communication, you may feel the characteristics of the nation.

Second reason is;
- You can use your time as you like.


You can make your own schedule.
And if you find the place comfortable,
you can change the schedule
and stay there as long as you want.
You can eat anything you like.

If you want free travel
but you feel anxious,
you can choose the compromise plan.
There are tours only with
the air tickets, accomodation and transfer between airport and hotel,

How about in France ?
If you want everywhere in France, you can choose 10 days guided tour.
But France is a big country (55 km2, 1.5 times than Japan),
and it takes long time for transfer.
I suggest to stay in one city.

If it if your first time in France, I recommend Paris.
In my opinion, you get never bored even if you stay in Paris for one year.
You can visit suberbs from Pris,
for example Ile-de-France area, or even Mont-Saint-Michel.

If your base is Nice, you can visit suberbs like Monaco, Eze, etc.
If your basei is Marseille, you can visit Provence area.
If your base is Strasbourg, you can visit small towns in Alsace.

Anyway, if you stay in one city, you can make an excursion from the city.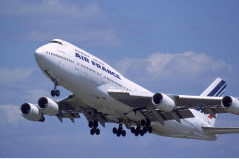 Top Page

Travel Planning

Paris

Ile de France

Alsace and Lorraine

Provence

Cote d'Azur

Normandie

Hotel in France

Study in France

My Study in Language School

My Study in Sorbonne

French Art -3 Major Museums-

French Art -Enjoy Museum Visit-

From Classic to Chanson

French Movie

Everyday Life in France

Gastronomie

Link

Profile

island@pjta.net